With the generous donations and support of our Corporate Partners, the Ohio Society is able to sponsor a Cherry Blossom Princess each year and hold wonderful events including The Annual Great Lakes Brewery Happy Hour in partnership with Ohio college and university alumni chapters in DC. Thank you to our Corporate Partners:
Silver Corporate Members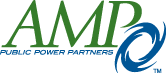 Bronze Corporate Members
Interested in becoming a Corporate Partner of the Ohio Society? Visit our membership page for more information.
---
Each year Ohio's Birthday Party, Holiday Party and Summer Social are made possible through the generous support of: 
The University of Akron
Cleveland State University
Lorain County Community College Foundation
Case Western Reserve University
Kent State University
The Ohio State University
Wright State University
Inter-University Council
Akron Children's Hospital
Akron General Health System
Catholic Health Partners
Dayton Development Coalition
Dayton Power & Light
FirstEnergy Corp.
The Goodyear Tire & Rubber Company
Greater Akron Chamber
Greater Cleveland Partnership
KeyBank
Mercy Medical Center – Canton
The Nature Conservancy in Ohio
Northeast Ohio Public Energy Council
Ohio Association of Broadcasters
Procter & Gamble
Sisters of Charity Health System
State and Federal Communications, Inc.
Summa Health System
University Hospitals